How to copy all URLs from tabs in Safari?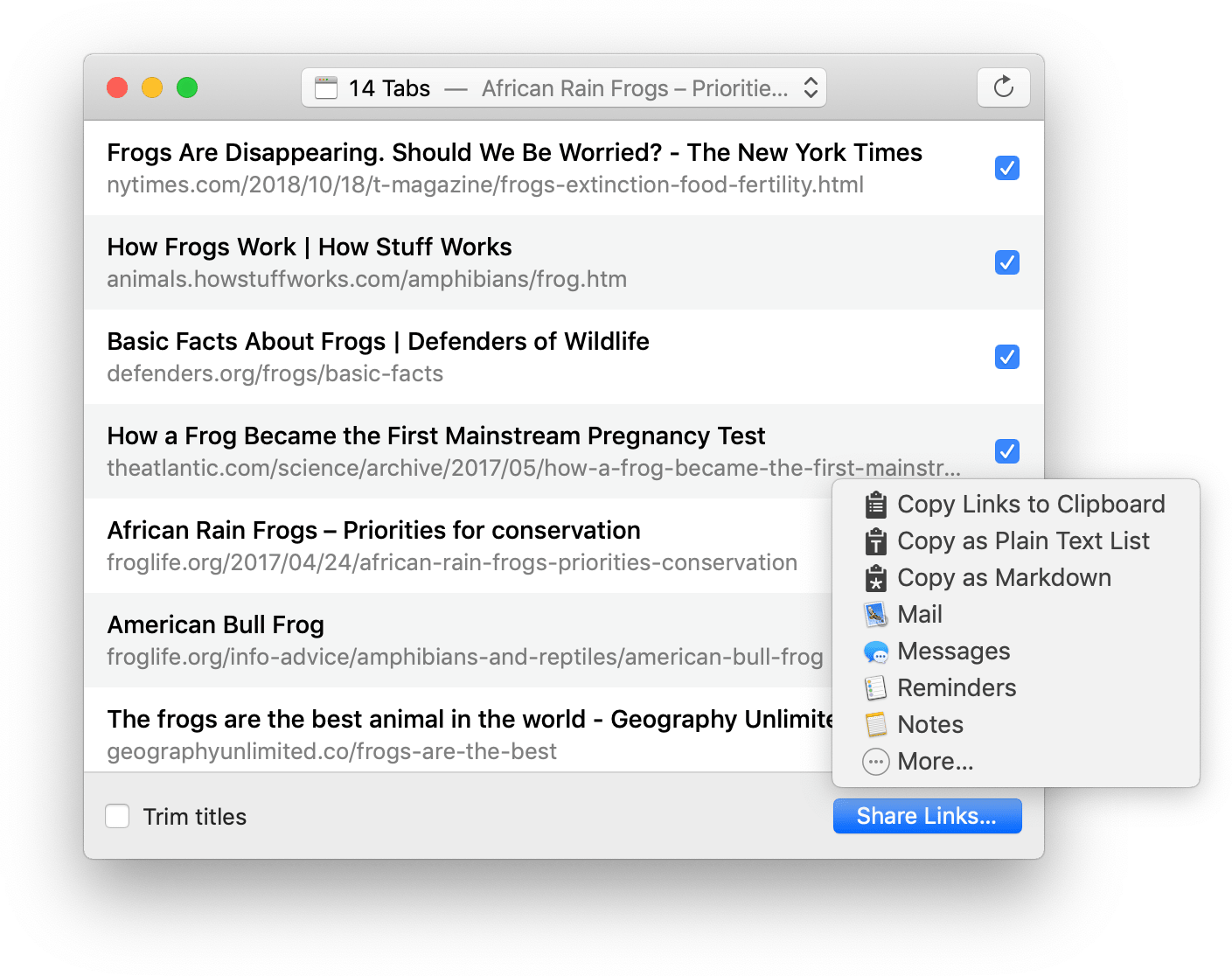 To copy all URLs from open tabs in Safari, download Tabs to Links from the Mac App Store.
To copy Safari tabs as links, open Tabs to Links.

Select the window of tabs using the drop-down menu.

Press the Share Links button.

Select a sharing destination. Use Copy Links to Clipboard to copy URLs as a list of links.

You can now paste the links into any app on your Mac.
If you want to make a list of plain URLs without titles, hold the ⎇ key and click the Share Links Without Titles button.
Tabs to Links is available as a standalone app or a browser extension inside Safari. Both are bundled together in the Mac App Store download; no additional purchase necessary. To use the Safari extension, open Safari Preferences and ensure the Tabs to Links extension is enabled. Use the View -> Customize Toolbar menu to add the Tabs to Links button to your Safari interface.